Chris chatted to Owen Howell, owner of Campkins Cameras, about why he created the show and how events have been a big part of the Campkins Cameras history.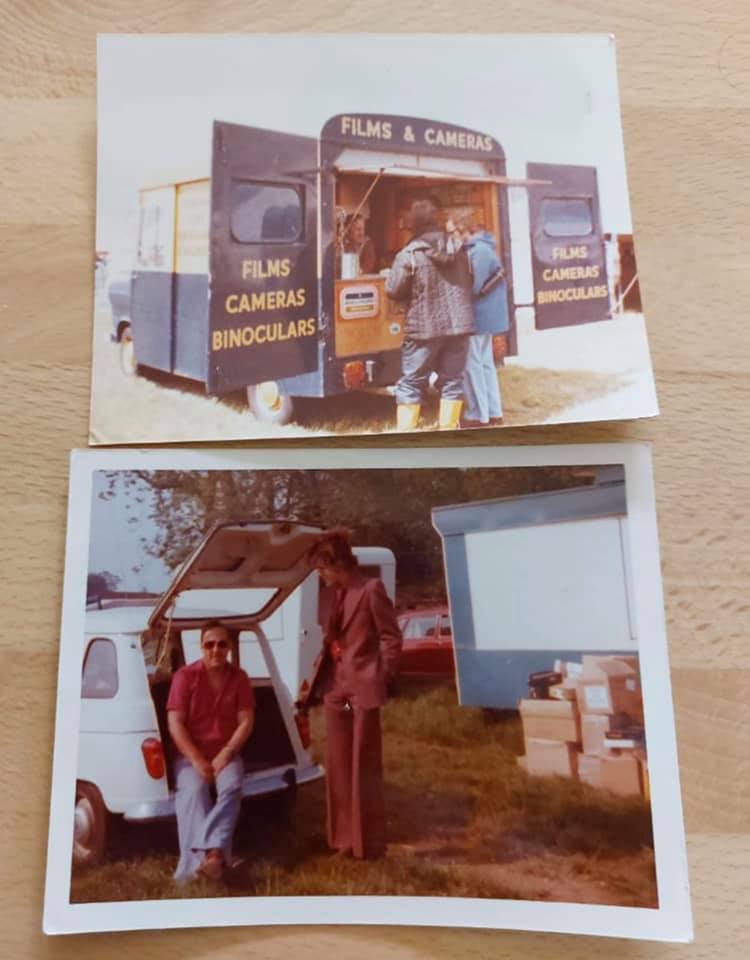 We're at the Eagle pub in Cambridge, chatting with Owen, just around the corner from Campkins Cameras. And we're going to talk about the Cambridge Photography Show. So Owen, tell us a bit about the Show. When did it start?
So, we can go back a little further than the Cambridge Photography Show. My dad used to drag me around many air shows, but sometimes agricultural shows. Even horse shows in Dublin. But Campkins had been famous for doing events. I think we probably first went to Farnborough Airshow in the '50s.
We always used to do that with a caravan set up generally, and we used to travel around. So, events have always been part of my forte when it comes to being in the industry.
I can't remember exactly when, but a Low Pro rep who now works for Hähnel, once told me, "Why don't you set up your own show?" And it crossed my mind, I went, "Yeah, I've been to lots of shows, which other people set up. I think we can do this and we can make it better in a way."
And so, in 2018, I finally jumped the gun, and we started off in Milton Community Center, as our first physical show.
And then it kept growing. So we thought it was well worth looking at it the next year. We thought, "Well, let's make it bigger and better." And how do we make it bigger and better? We hired out the Guildhall here in Cambridge.
Obviously last year, there was a bit of an issue with having a physical event so we went online. And the great thing about doing it online last year is now we've got Cambridge Photography Week to go with the Cambridge Photography Show. So on Monday to Friday, we've got the online event like last year, but we're delighted to be back physically, back in the Guildhall for an actual show with seeing people face to face!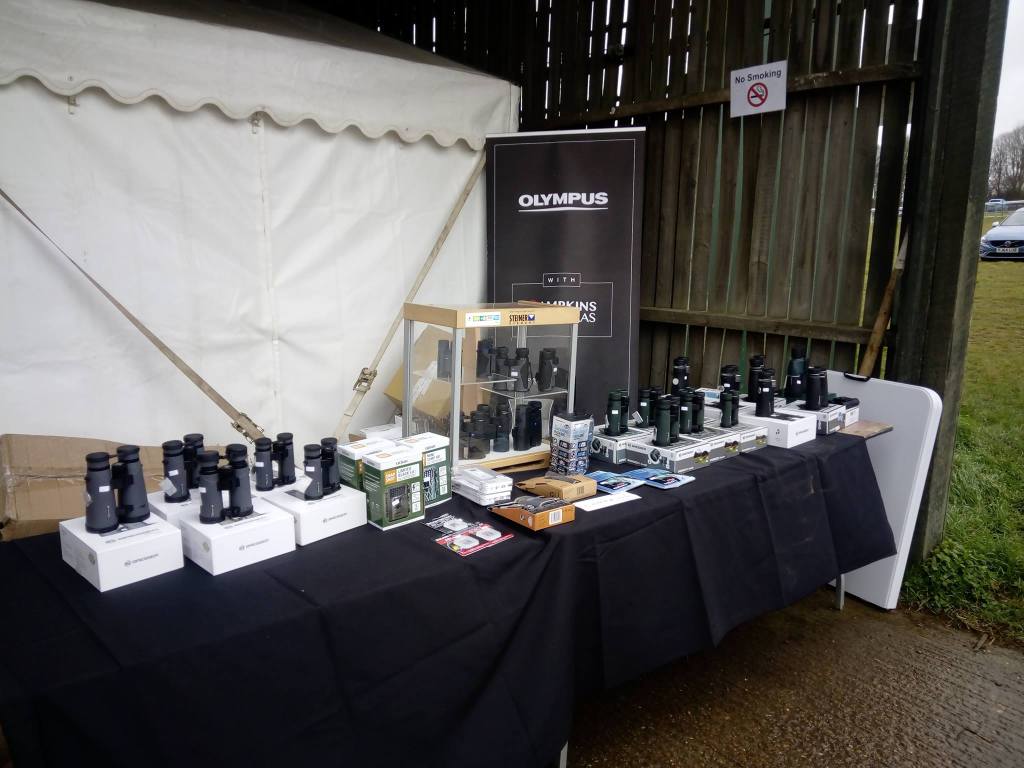 How significant do you think that is about being able to do the in-person events?
I think with photography, you can learn new techniques and skills by looking at videos, which is obviously why we're carrying on with Cambridge Photography Week. But the physical touch and feel, hands-on, asking the questions that you want to be answered by someone right in front of you is so, so important.
That's why I open my shop doors every day, because I still think that's the most important way to look after people. I have no problem dealing with people whichever way they want to communicate with us, but I do feel that face-to-face contact is still the best method of doing that.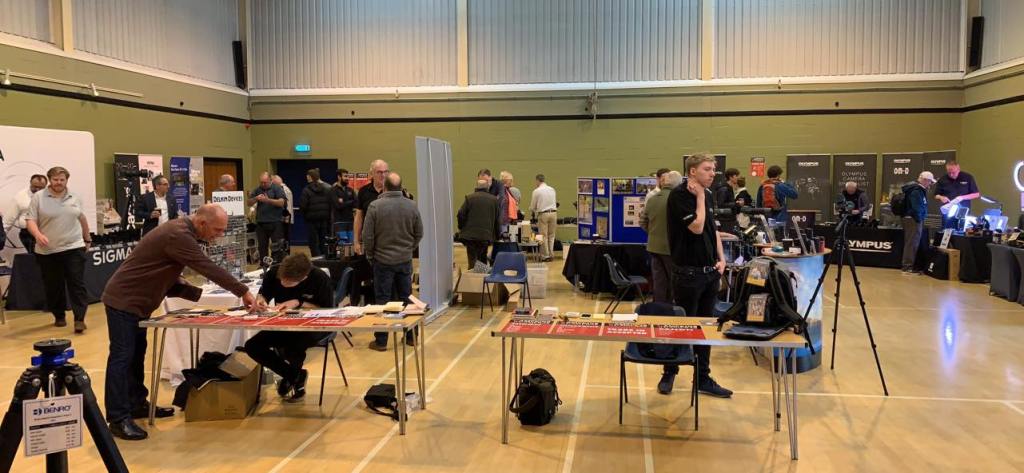 Nice. And I was also surprised that there hadn't been a Cambridge Photography Show, or it seems like Cambridge needed a photography show for a long time. So it's really good to see that you really put the effort in and launched it.
Yeah. Knowing my granddad, I'm surprised that it was never done before. It's, as far as I'm concerned, a unique thing. Unique, really, to Cambridge, as well, because we do it quite differently to other shows. And generally that's because I feel that we're giving more to the people, or basing it around people by having camera clubs involved, and local photographers. So as I said, I think it's a bit more individual to other shows. And we continue to grow, and this year we've got talks going on, but workshops, as well.
So that's our new forte this year. And of course, the actual combination of the photography week with the photography show.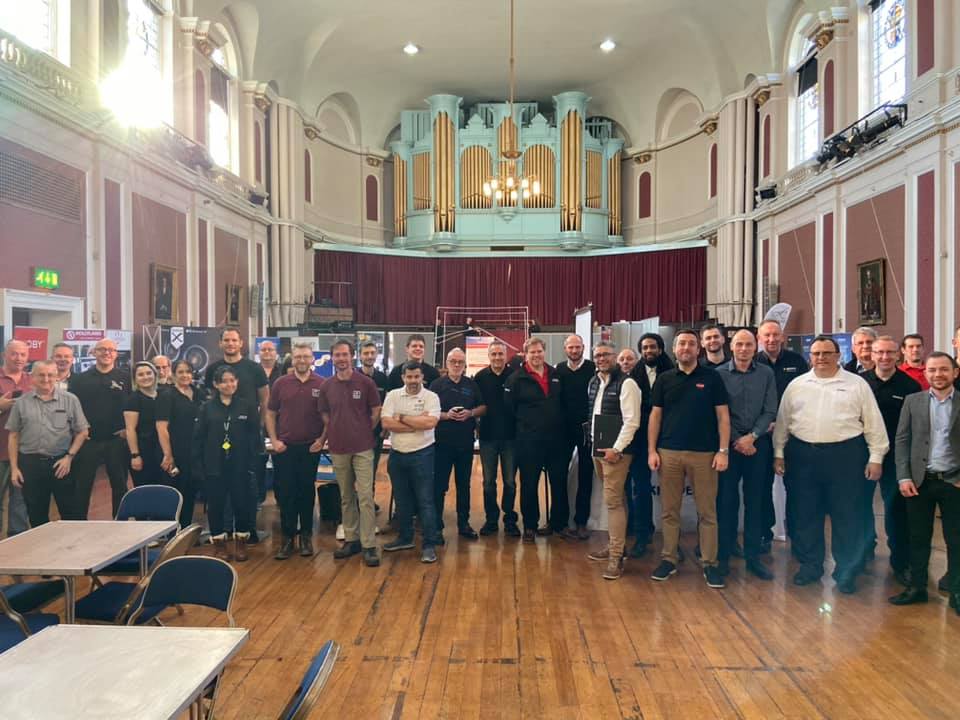 Who's going to be turning up to the Guildhall on Saturday 30th October?
Canon are our headline sponsor. Then we've got Olympus, Sony, Sigma and Fuji, who are our secondary sponsors. And they're very much looking forward to the event, all of them. They are hopefully bringing some of the hard to find items that even myself, I haven't seen too much of them. The difficulty of getting hands on stock because of the pandemic means this could well be the opportunity to see some of these items that you've probably been desperate to get your hands on.
And then we've got, I don't want to call them smaller brands, but they're very important brands. So you've got people like Tamron, Samyang. We've got RSPB Wildlife Trust, Opticron, all good businesses. Hähnel, Delkin, guys that you might have seen their products in the shop, but we will have their experts. So it's a great treat to have such great support from these guys.
There's a whole lot of stuff going on in terms of that blend between the workshops and the presentations and the walking tours, so fingers crossed for the weather, but even if the weather is a little bit dingy it'll be nice to get out around Cambridge and join the walking tours for sure.
It'll be a great day for photography.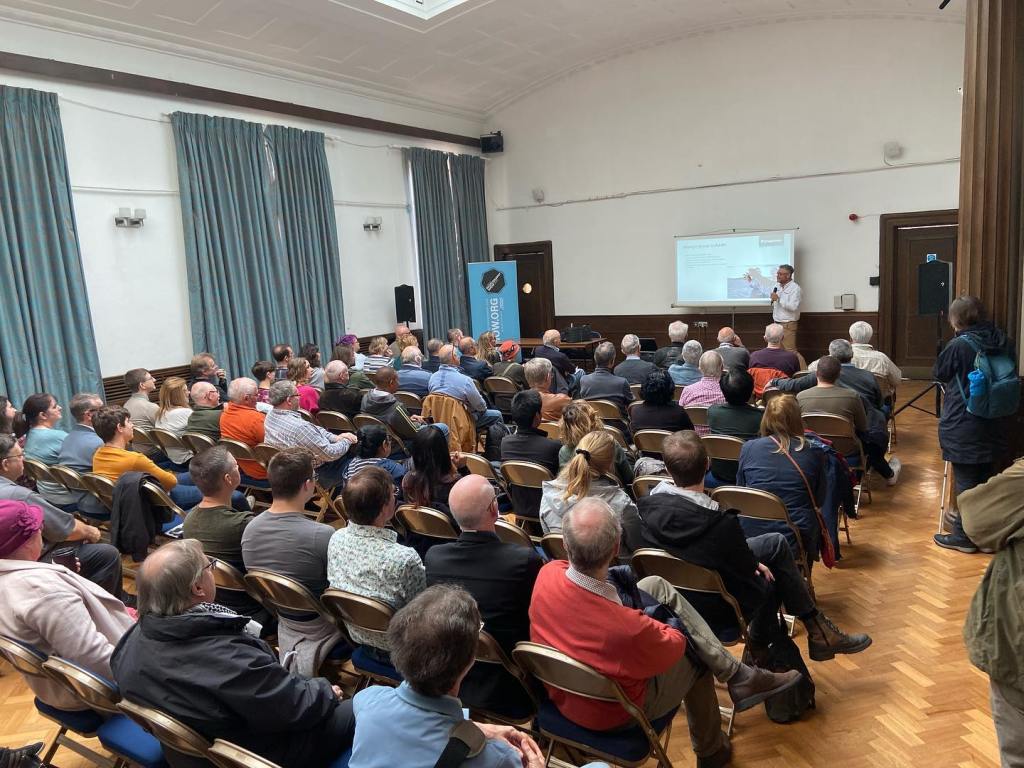 There's a lot of talk about film photography and print in such a digital world. And you're going to focus on that in the show…tell us a bit about that.
People take a lot of pictures. I'm going to point towards something that might be in everyone's pocket when I say that. So everyone has hundreds of pictures these days, but maybe they don't present the pictures as well as they could be. Fortunately, social media platforms are probably a good way to show it once off, but when you put it on a social media platform, you're losing the quality of the picture.
So I do feel that if you've got a picture that you love, and you've taken maybe on holiday, maybe a family event, just a bit of nature, it's great to get that picture out and physically there.
We look back on photo albums that our parents, grandparents have, and it still fascinates us to see those pictures today. So to capture that memory and physically have it is, I still think, as important as your social media platforms.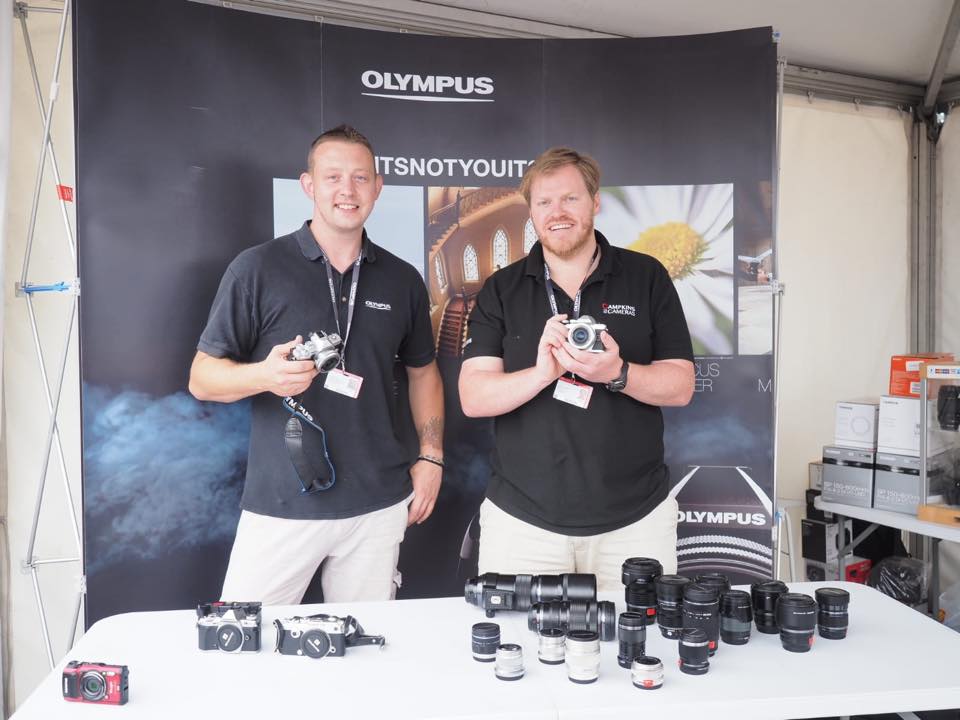 So when it comes to those photography enthusiasts that are going out at weekends, evenings and taking lots of great photos, what about print? Where does printing play a role for them?
I think printing plays a role for every level of photographer. So as I said before, don't leave it somewhere where it might not be as good as the original picture was in the first place. But in this day and age, just in the shop, we can do a huge canvas or poster style printing. And obviously, your nice little pictures, it's really good to see the film guys come in because we're giving people physical pictures or scans of their pictures at a high resolution. And a picture can be put onto pretty much anything these days. The obvious ones that we have already are things like drink mats and T-shirts, mugs, et cetera, et cetera. But, Fuji has such a good system now that I've seen them print on things like metal sheets and things like that.
So if you've got any ideas that you want to do, then just come and ask. We might have to get onto Fuji to see how they can help us, or find a metal sheet that's worthwhile printing on. But there are so many options for arty people, for professional photographers, and as I said, for anyone that's taking a picture. So that's pretty much everyone, from a young child, that's been given a phone now to someone who's looking to save their memories, their picture memories, before they deteriorate too much.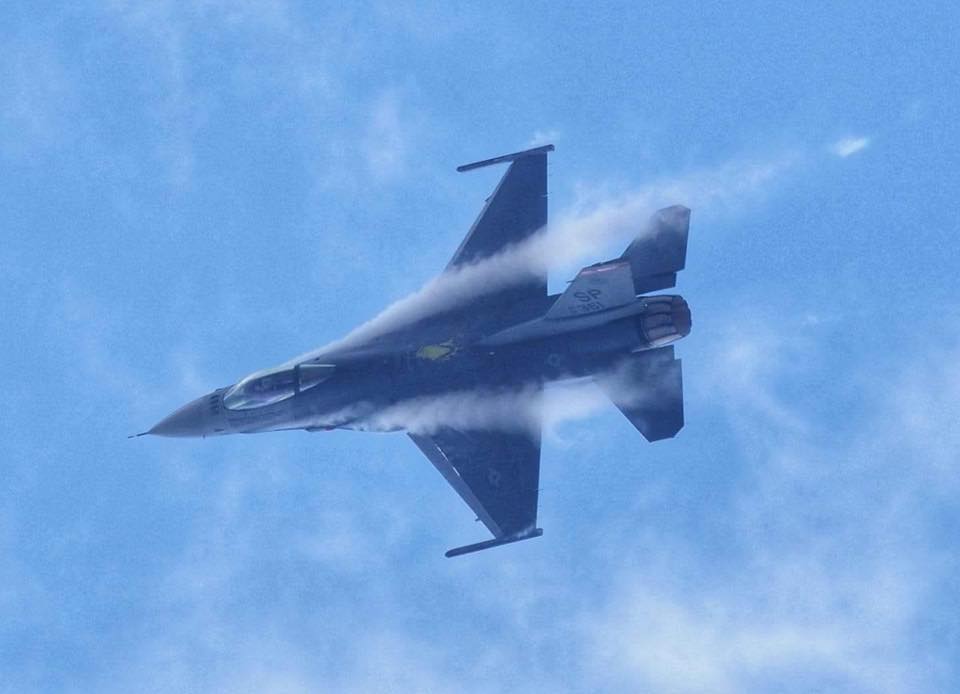 What're your thoughts on the future for both Cambridge Photography Week and the Cambridge Photography Show?
Well, I'm looking at the present at the moment, and I'm really looking forward to the event. As I said, it's great to have found a new niche with the online photography week mixed in with the show. And once again, we've certainly made an attempt and I believe it is going to be bigger and better than previous years. So we will keep looking at ways and see how we can keep growing it and improving it again. With the people attending, it's always useful to know how to improve. And any suggestions they can come up with, I will always have my ears open.
And then, I've got a team around me. I've got guys, photographers who pop into the shop. I've got a social media team that can see what's going on. And then hopefully, there's me, as well. So it's a little baby, a work in progress, as well, at the same time. But I want to see that baby grow up, to see how far it can go.
I'm obviously really looking forward to the event and the future events that we can put on. And as I said in the last bit there, if people have any ideas, I'm more than happy to listen to them and see where we can take them.
If you're interested in Cambridge Photography Week here get your free ticket here.